Californian artist Natasha Kramskaya was born in Ukraine. Growing up she would spend countless hours exploring nature of the Black Sea region. Surrounded by art, music and creativity, she started painting at a very early age. She picked up techniques and styles by studying works she loved, like many artists — including Vincent van Gogh and Salvador Dali — she was inspired by. Yves Klein, Ivan Kramskoi, Matisse, Caravaggio, Morris Louis, Jan van Huysum, Audubon, and Katsushika Hokusai: a small list of artists Natasha was drawn to over the years.
Later, three-months shy of her 21st birthday, after studying architecture, she came to live in the US. She graduated from the Academy of Art University in San Francisco, California where she mastered design and visual communication with a laser-focus precision. Now, living in San Jose and working as a Creative Director in the heart of Silicon Valley, Natasha paints every free moment she gets from her day job. 
After decades of experimenting with innumerable medias, light, color, and the physical world, Natasha Kramskaya has developed a palette where her art is not about a singular set of techniques or medium, but about the nature of materials — their fluidity, their depth, their texture — and the very meaning of the materials themselves. She pulls media like most select a brush, and applies techniques like one would use a color. She works with nature, allowing the force of gravity, the refraction of light, or the swing of her arm, to help her tell her stories in a way no one else can — conveying the movement of nature, the depth of our spirit, and the fragility of life.
Natasha's art has been featured in Content Magazine and multiple online publications. She is the featured artist on Saatchi Art, the world's leading online gallery. Natasha has had multiple exhibitions around the San Francisco Bay Area and her art can be found in galleries and private collections across the entire USA, as well as overseas.
​​​​​​​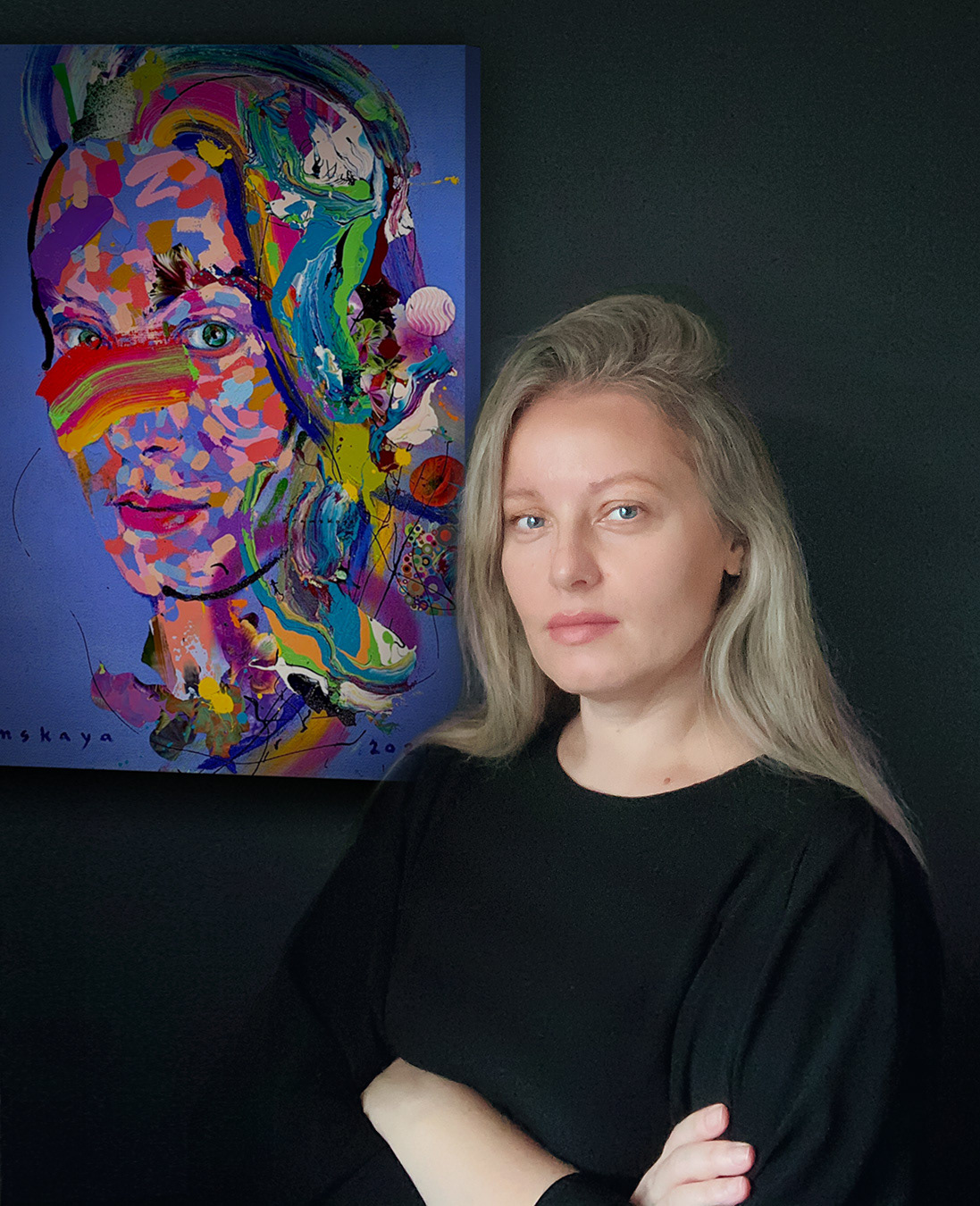 See hundreds of Natasha's works, get info on her current art shows, and learn more about her art journey. Follow Natasha's story on instagram @kramskaya_art.